SPYRAL, Powered by EMPOWERED
by Kevin Yohanes
Last Update: 7 February 2018 10:16:33
Share Share
Yes, SPYRAL not SPIRAL. 
And also yes, EMPOWERED. 
It's been a month since the OCG January Banlist been applied to the game. By the most of all the Meta Archetypes that gotten hit by the banlist the hardest is SPYRAL. It is said that it's already dead since the main engine of the deck is gotten Limited, they are SPYRAL GEAR – Drone, SPYRAL – Quik-Fix, and its Field Spell SPYRAL Resort. But is it really dead? Many players who still place their hope in this deck is thinking through on how to manage to make it playable and at least competitive enough in the current Meta game. Some players put Plant engine in their deck, some are injecting SPYRAL with Token producers, and many more. Our friend, William Teng, has a quite unique engine to be injected with SPYRAL. What is it? As you can see from the title, it is EMPOWERED.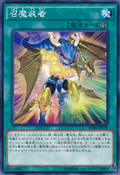 Empowered isn't a new Archetype since it was released and supported since the beginning of 9th Season of OCG Booster sets (Yu-Gi-Oh! Arc-V: Duelist Advent & Starter Deck: Pendulum Showdown). It somehow loses its name since the release of Draco archetype that most of duelist migrated to the newest Pendulum engine deck. But how does SPYRAL tag along with Pendulum engine such as Empowered? Well, apparently they're not just all about Pendulum. There are so many of generic cards that you can use if you really pay attention. For the details, you can see the video below and I'm sure you will be impressed to think that SPYRAL can still be this powerful using this engine. I'm amazed myself.
Explanation (You can skip this if you don't want to read long explanation about video above):
You only need this 3 cards: SPYRAL – Quik-Fix, Empowerment, and Foolish Burial with Goods. Before you start, if you hadn't heard anything about Empowered, just info that it is a Field Spell Card that lets you Special Summon the Empowered Warrior from your deck by discarding 1 card in your hand. All the starting play is basic, normal summon Quik-Fix and search for Drone. Then you can activate Foolish Burial with Goods to dump SPYRAL Mission – Assault so it can be banished to special summon Drone from your hand. Now you have 2 SPYRAL monsters, it's time to SPYRAL Double Helix!!! since Drone has been used to arrange the top 3 cards of your opponent deck. And now Double Helix can declare the top correctly to special summon SPYRAL Master Plan. Master Plan now search for SPYRAL Mission – Rescue. Now you can use Master Plan and Double Helix to Link Summon Double Helix again, and since Master Plan has been sent to the Graveyard you can use its effect to search for Resort and Dandy (re: SPYRAL Super Agent). After that, activate Empowerment that you've been kept since the beginning and special summon Dragonox, the Empowered Warrior by discarding Rescue. Now you can Link Summon Summon Sorceress on the left Extra Monster Zone. Then you can banish Rescue from your Graveyard to special summon Master Plan again from your Graveyard to Summon Sorceress Link Point, then Master Plan effect again to add Rescue again.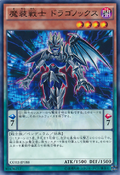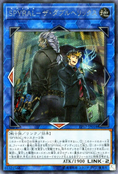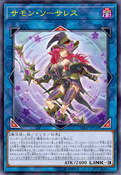 Activate Summon Sorceress to Special Summon Master Plan again from your deck to its Link Point. Now since you have 2 Level 7 Monster on your field, you can manage to Xyz Summon Number 42: Galaxy Tomahawk at the Bottom Right Link Point of Summon Sorceress. And then Tomahawk effect to special summon as many Token as possible to your field. Use 2 Tokens to Link Summon Proxy Dragon at the left most of the field next to Summon Sorceress bottom left Link Point. Use Summon Sorceress and 1 Token to Link Summon Firewall Dragon next to Proxy Dragon Link Point. And the remaining Tomahawk and 1 Token be used to Link Summon Troymare Goblin to the Firewall Link Point in Main Monster Zone. Since Tomahawk considered missing from Firewall's Link Point when Summoning Goblin, it now activates its effect to Special Summon, and alongside with Goblin effect in the Chain Link-2. Now it is the timing to chain to Firewall 2nd effect as Chain Link-2. CL3: Return Drone and Quik-Fix from your Graveyard to your hand, CL2: Goblin discard Rescue and draw 1 card, CL1: Firewall special summon Quik-Fix from your hand to the right most of the field. Quik-Fix effect to add SPYRAL Gear – Big Red. Now activate Goblin effect to extra normal summon Drone from your hand to its Link Point.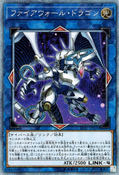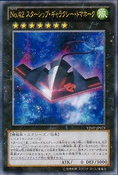 Now use Proxy Dragon and Drone to Link Summon Trigate Wizard below the Right Extra Monster Zone. Now Firewall trigger effect again, special summon Super Agent. Use Drone's grave effect by banishing other SPYRAL card from the grave except SPYRAL that can be treated as Super Agent, to return Double Helix into the Extra Deck. Now use Super Agent and Quik-Fix to Link Summon Double Helix that has been returned to the top side of the Trigate Wizard. Now Quik-Fix effect in the Grave, discard 1 card you drew from Goblin effect to special summon it on the right most Main Monster Zone. Then, Link Summon Linkuriboh using Quik-Fix to complete Extra Link. Activate Big Red, to special summon the other Double Helix from your graveyard on the right most Main Monster Zone. Then use Goblin and the latest Double Helix to Link Summon Troymare Gryphon between Firewall and Trigate. Then Rescue grave effect, banish it to special summon Double Helix again from your graveyard on the right most again. Now activate the Resort again to add SPYRAL Sleepers. By banishing 3 SPYRAL cards from your graveyard, special summon Sleepers and equip it with your Last Resort in your hand.
You can also adjust the placement if you want to start from the Right Extra Monster Zone, just do the placement mirrorly/reversely.
End of Explanations.
Wow, so long isn't it? Well, but it works amazingly. You now have all Extra Monster Zone for yourself, and you Main Monster Zone full of monsters and annoying Sleepers equipped with Last Resort, and a negator, and Gryphon, and a battle scapegoat (a.k.a LINKURIBOH). Well that's the result, but mainly this combo using Empowered is a solution to some cases such as:
Now SPYRAL has other ways to discard SPYRAL Mission – Rescue besides through SPYRAL Quik-Fix.

Using Empowered engine gives you more Monsters that can be used to summon Summon Sorceress besides using Double Helix + Super Agent.
Dragonox, the Empowered Warrior can be used to revive SPYRAL Master Plan from your Graveyard to be used next turn. It means, in the next turn, you got +1. And if the search effect of the Resort hasn't been activated, then you got the search from the Resort + Master Plan + Grave Effect of Master Plan (If it is sent to the graveyard) which means you got +4.
That goes without saying that this deck really becomes slower after the OCG January 2018 Banlist, but does not make the SPYRAL users to stop innovating the deck over. This is only one of the variations, if you have other innovation then we would like for you to share and discuss it over with us in 'Indonesia Duelist OCG' group on Facebook. That's it for now, I hope you enjoyed it and see you on the next article.
Information by: William Teng, Finalist Yu-Gi-Oh! Indonesia Championship 2017
Written by: Ryuuji Gakudo, member of Yu-Gi-Oh! OCG Yogyakarta.
*All of the images were copied from yugioh.wikia.com
Copyright disclaimer
All rights belong to Konami JP and Yu-Gi-Oh! Official Card Game